New Manager's Starter Kit: Essential Tools for Doing the Job Right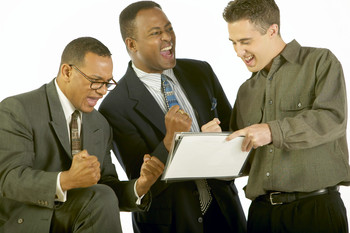 New Manager's Starter Kit: Essential Toots for Doing the Job Right Robert Crittendon 2002, 182 pp $17.95 softcover
This book is a concise, thorough guide for new managers in any business. The author does not want to overwhelm new managers with more information than they are ready to absorb, so he advocates sticking to the basics by managing oneself first then moving on to managing the members in one's group. Important areas to manage include goals and objectives, time, meetings, the boss, and even one's reputation. The chapter on managing change, challenges, conflicts, and crises may be somewhat intimidating for new managers, but it will be a good resource when difficult circumstances arise.
This fast-paced book is an easy read, and it contains valuable information that will cause readers to stop and reflect and apply the information to their own situations. The book contains many examples, tips, case studies, and tools that can be used to increase staff members' and managers' performance and job satisfaction.
The author of this book has 40 years of management experience. He shares real life examples are easy that to relate to, which lends credibility and authority to his writing. There is much to be gained from his observations of people and business, not only for new managers but for experienced ones as well.
This book is available from AMACOM, 1601 Broadway, New York, NY 10019.
DIANE WELLMAN
RN, BSN, CNOR
DIRECTOR OF SURGERY SERVICES
MERCER COUNTY COMMUNITY HOSPITAL