The Lion in Autumn - Hard Times - Vince Taylor - Interview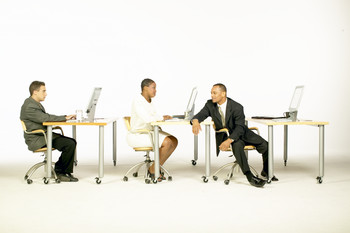 Just when it appeared to the latest generation of fresh young pro bodybuilders that VINCE TAYLOR was finally out of their hair and content to rest on his laurels as five-time Masters Olympia champion, he comes roaring back to the 2001 Mr. Olympia lineup. Upon hearing this, their first reaction was bemusement. Taylor, after all, had completed, only 11 weeks earlier, another precontest prep for his fifth Masters Olympia title. Furthermore, his ankle, which he had severely twisted while chasing a cat two months earlier, was swathed in a bandage, which prevented him from training his legs. It also noticeably impeded his mobility for his trademark robot routine. Why, then, this enigmatic appearance?
The answer is simple: This is Vince Taylor. He may be 45 years old, but his physique is ageless and intimidating. More important, he now weighs 240 pounds, 20 more than in his competition days as a regular pro. Taylor explains: "With the improvements I've been able to make over the last year, I thought, Let's go test it. Let's see what these young lions look like. Let's jump into the lion's den."
Some thought Taylor nuts for attempting this so soon after the Masters Olympia, but Taylor replies, "That actually makes it easier. What happens is that you get to keep the condition and the quality, and stay close to your structure without blowing it all out, then starting over. The hardest part is keeping the brain going, especially after spraining my ankle, but that's the mind battle you have to fight. You tell yourself it's a job, and you just have to go to work. You tell yourself that this is the biggest stage you'll ever see, so you just go. I thought I was bringing a good enough package to at least be tested." And tested he was, as with a 13th-place finish he bested eight other Olympia contenders.
So how did he survive the lion's den? "These young lions are good, but an old lion can still teach them things."